Horror short stories Directory
Our Selection of free Horror short stories
Horror is one of the genres that we love to publish here at Lore Publication. Horror short stories are great for taking a closer look at the darker side of human nature without the need to delve too deep into the human condition. We welcome everything from realistic stories about a killer prowling the streets, to gothic stories about the undead rising to feast on human flesh! We even love to dabble in the outlandish terror of cosmic horror.
If you are a fan of all types of horror literature, then this is the place to be.
For stories that we publish on Lore for the horror short story category, we are looking for stories between 1000 words and 3000 words. We welcome stories from writers all over the globe and we want to provide our readers with a diverse directory of stellar fiction to enjoy. If you are a reader, do be sure to check out the writer biographies to check out more of their work! They'll appreciate it (and so will we).
Are you a horror with a chilling short story that you need to share with the world? Then visit our Submissions page for more information on the kind of stories we are looking for, our guidelines for submissions, and our current submission status.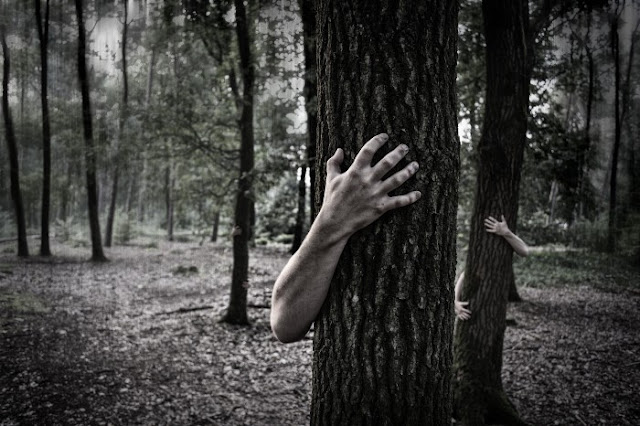 'The Arcane Mandate' By Stewart Storrar
Stewart Storrar is a Scottish writer that lives and works in the city of Glasgow, Scotland.
Enter the mind of an occultist extremist as they partake in a vital and important ceremony.
Check back soon for more!
More About Short Horror Stories
You may be wondering as a fan of horror or as a horror writer, what exactly do we mean at Lore when we talk about horror stories? For us at Lore Publication, what separates horror as a distinct genre in its own right? As many stories of other larger genres (such as sci fi or fantasy) will incorporate horror tropes, what do we look for that makes a story horror first and foremost?
There will always be debate in literature circles about what is considered horror and what won't be. At Lore, we're not interested in gatekeeping or 'laying down the law' for what the genre is. What we will do is outline what makes a horror story, well, a horror story (for us). This is more for organising the stories on the website!
When it comes to horror, it is hugely subjective (perhaps more so than other genres). What one person finds scary may not phase another person. This can make it a challenge to outline what horror is. However, thinking about popular horror stories is a good place to start. When we refer to horror on Lore, we are talking stories like The Walking Dead, The Shining, Annihilation, The Lovecraftian Mythos and stories of a similar nature. Even gritty crime stories may be considered horror if, for example, you are writing about a particularly gruesome serial killer.
To keep things simple:
What defines Horror?
As with all the genres we publish on Lore, we define horror by citing popular consensus via reputable definitions:
horror noun, plural hawr-er

1. an overwhelming and painful feeling caused by something frightfully shocking, terrifying, or revolting; a shuddering fear

2. anything that causes such a feeling

3. such a feeling as a quality or condition

Dictionary.com, 2023
horror uncountable noun /ˈhɒr.ər/

an extremely strong feeling of fear and shock, or something frightening and shocking character of something

Cambridge Dictionary, 2023
To define what we mean by horror, we tend to focus on some key points from those two definitions:
the emphasis on something being shocking
the emphasis on something causing fear
the emphasis on something causing fear, shock, or a disturbed state in a person
These key points are fundamental to identifying what makes a horror story. The story and, by extension its contents, need to be shocking, disturbing, or fear inducing. While most consider a good horror as having these impacts on a reader, a horror story can also work these core points into the story without necessarily causing fear or shock to the reader.
What makes A great Horror short story?
Horror, like any genre, can be difficult to write as a short story. The bounds and restrictions that a horror short story imposes on the writer of said story can make it difficult to develop a good story. There's enough word count wiggle room to become descriptive, but not enough to form deep emotional bonds to characters – or to flesh characters out fully for an arc.
What separates a good horror story from a great one can be as simple as the kind of language used. Verb and adjective choice is very crucial in horror to build up the 'horror' of whatever is happening in the plot and to the characters. Atmosphere is also hugely critical to building up this sense of 'horror'.
Have a submission of a short Horror story?
Great! If you have a submission of short horror fiction and want to get it featured on Lore, then check out our submissions page for more information.
We'd love to read and consider the horror you've written!
Continue Reading On lore
Not looking for horror? Or maybe you are looking for something a bit shorter? Check out our other short story categories and our flash fiction: