Mystery Flash Fiction Directory
OUR SELECTION OF MYSTERY FLASH FICTION
Mystery is one of the four genres that we have decided to publish here on Lore Publication. Mystery flash fiction is a genre that may incorporate other elements from other genres, such as Sci Fi, Fantasy, or Horror, but will have the main driving force behind the story being a mystery trope. If you love to write and ready mystery, then this is the right section of the site for you!
In terms of the mystery flash stories that we publish, this page will act as a hub or directory for stories from every author we work with. For flash fiction in particular, at Lore, we count this as fiction that falls into the word count range of 251 – 999 words. While the word count range of what is considered flash fiction may differ from publishing house to publishing house, we like to keep the flash fiction we publish within this range for simplicity in how we organise our content.
When it comes to submitting work to Lore, Stewart aims to give a fair amount of time to every story that lands in the unsolicited inbox. He realises that writers and authors have crafted their ideas with care, precision, and love, and so wants to honour this sentiment by giving every story time for consideration. Lore started as a platform and a place to give talented writers a spotlight to find readers as well as for readers to enjoy quality, free fiction.
Remember, if you are a reader, do be sure to follow the links and show the author some love. Let them know you really liked their character or their idea – it would mean the world to them! Support them in any way you can to keep them motivated to release new work to the world.
Are you a writer or author that has a story? Are you looking to submit some mystery flash fiction for consideration here at Lore?
Then check out our submissions page for more information about getting your story on Lore's platform. Happy writing!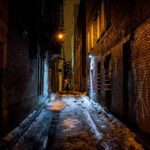 'The Right Way' by Stewart Storrar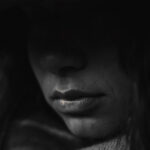 'A Work of Fiction' by Stewart Storrar
'Semper Fidelis' by Stewart Storrar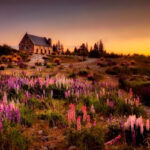 'Estelle' by Sarah Ann Hall
---
Check back soon for more!
MORE ABOUT FLASH MYSTERY FICTION
Mystery is meant to be an enigma, but the genre itself isn't. What mystery fiction will be to one person or publication may differ greatly from another person or publication. While there is no one correct way to describe a genre, there are generally accepted tropes that define mystery aside from other genres. As an extension of this idea, what may seem mysterious to one person, may not seem so mysterious to another.
There will always exist a debate on what makes a true mystery story, but here at Lore Publication we'll explain what we think defines a mystery story apart from the other genres we publish (or just other genres in general).
To keep things simple we want to explore the tropes that we think define mystery, but this can be hard, as mystery is often used as a secondary genre. It tends to mix well with other genres such as Sci Fi, Horror, or Fantasy.
So, what exactly do we look for in a mystery story that sets it apart from other types of story? Well, to understand that we first need to decide;
WHAT DEFINES MYSTERY?
We first need to explain that our definition of mystery may be slightly (or very) different from what you think it is – or for what other publications think it is. That is fine! Our perspective on what makes a mystery story is only our take on it. If anything, it is just for ease of navigation when it comes to categorising the flash fiction and stories here on Lore. So, do keep that in mind when submitting or reading.
We also want to make it known that we aren't interested in getting bogged down with the 'wrong' and 'right' of defining a genre. We don't want to gatekeep! It is purely for ease of website organisation.
So, to help us define mystery, we want to cite:
mystery noun, mis-tuh-ree, -tree

1. anything that is kept secret or remains unexplained or unknown

2. any affair, thing, or person that presents features or qualities so obscure as to arouse curiosity or speculation

3. a novel, short story, play, or film whose plot involves a crime or other event that remains puzzlingly unsettled until the very end.

Dictionary.com, 2023
mystery countable or singular noun /ˌmɪs.tər.i

something strange or not known that has not yet been explained or understood

Cambridge Dictionary, 2023
We want to focus on some key aspects of both definitions to accurately define what we mean by mystery here on Lore:
a story that involves a crime or event that remains unsolved until the very end (as the main driving force behind the story's plot)
a story that promotes speculation in the reader's mind as to the puzzle's or plot's resolution (again, as a main narrative strand)
an exploration of this unknown element or event as a main driving force behind the plot
At Lore we feel that these three points collectively will define a mystery apart from the other genres we serve on our site. While mystery elements may crop up in other genres we serve, they won't be the main driving force for the plot or story. An emphasis on a crime is also a hugely important factor to consider for how we categorise mystery at Lore.
WHAT IS THE PURPOSE OF MYSTERY?
The purpose of mystery in fiction is important for a number of reasons. Not only does the genre invite and encourage free thinking as well as problem solving, it can help readers delve into mindsets that may be foreign or far removed from their own. For example, a mystery written about why a serial killer decides to kill could serve as an interesting dive into the human condition.
But more obviously, mysteries present readers topics that are fascinating to read about and learn about (while at the same time being rather troubling or unnerving to learn about). It is this duality of mystery that makes the genre an attractive genre to read for millions of people around the world.
WHAT MAKES A STORY A MYSTERY?
If you've never read a mystery before, this is a valid question to ask and there's no real answer (even for those well versed in reading or penning mystery flash fiction or stories). The general concensus on what makes a story a mystery is that a mystery usually revolves around someone trying to solve a crime. However, not all mysteries will involve crime.
For example, common mysteries could include supernatural mysteries that focus on discovering and exploring a supernatural element of a fictional world. Another common type of mystery is a character study delving into the human mind and the motivations behind why people do certain things.
It is an expansive genre that encompasses a lot of tropes which is precisely why many readers enjoy a good mystery!
GOT A SUBMISSION FOR US?
If you have a mystery submission for Lore to consider for publication, then read our submissions page for more information.
We can't wait to see what you've written!